Our members make change possible. They're the people we call on whenever and wherever human rights are under attack. Their actions, big and small, put pressure on governments, institutions and decision-makers to do the right thing.
---
MEMBERSHIP BENEFITS
We'll make sure you're at the heart of everything we do.
Urgent updates
Timely emails with how you can take action to protect human rights.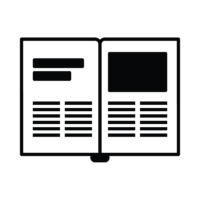 Witness your impact
Inspiring stories and photos showing how your support is changing lives.
Have your say
Help shape the future of Amnesty by contributing your ideas and views.
Training
Participate in events and training that help you know your rights and how to claim them.
BE PART OF A GLOBAL MOVEMENT
10,000,000
WE ARE 10 MILLIONS MEMBERS AND SUPPORTERS OF AMNESTY INTERNATIONAL AROUND THE WORLD;
In Ghana, we are more than 6,000 members and supporters who drive forward our fight for rights in the country and around the world. We take action to fight injustice wherever it's happening.
I believe in fighting against injustice and that's why I became member of Amnesty.

Kosi Osei
OUR MEMBERS SAY…
These are what some our members are saying about being part of Amnesty International
Hannah
"Thanks to Amnesty, I discovered the strength behind people power. I witnessed justice win because a group of people acted together against injustice."
James
"I first encountered Amnesty at School. A group of members came to get us to participate in the Write for Rights Campaign. There I discovered my passion of fighting the bad guys."
Rich
"There is no limit in what we can accomplish together. It's astonishing how rights keep being violated and how relentless Amnesty members can be in fighting against those who violate them."
Join our Amnesty in Ghana and be part of a global movement
HELP US PROTECT HUMAN RIGHTS TODAY